Frequently asked questions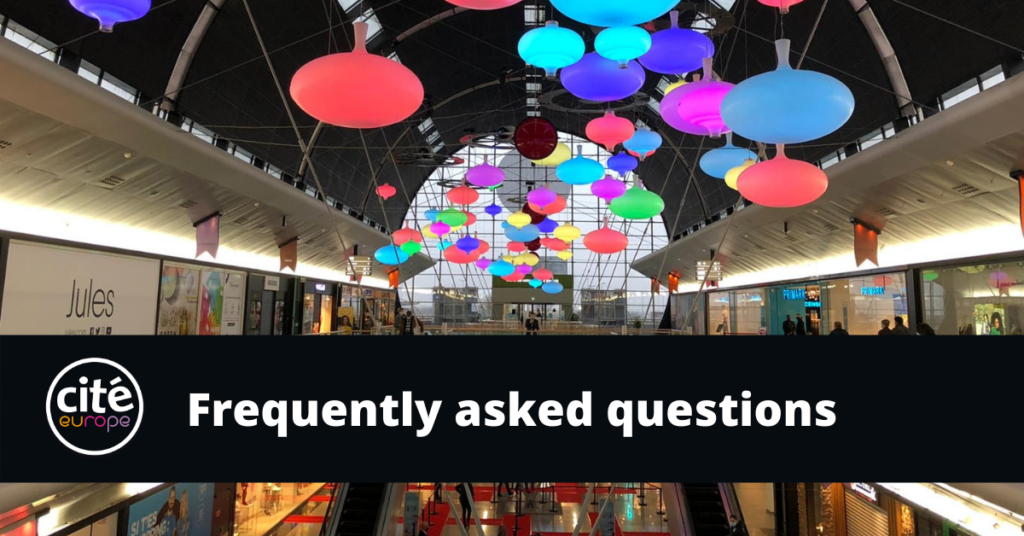 This frequently asked questions page, as well as our website in general, are regularly updated,
to provide you with all the latest information.
1 – Which stores are open?
Following the latest government announcements, only the food stores in your Centre remain open:
– Carrefour : Monday to Saturday from 7.30am to 6.00pm and Sunday from 8.00am to 12.00pm
– Your De Neuville chocolate shop from 10.00am to 6.00pm
2 – What measures are in place to access the centre?
As for several months now, the following measures continue to apply:
wearing a mask is compulsory, improved cleaning of the centre's contact surfaces, provision of hydroalcoholic gel,
direction of movement and control of flows to respect the rules of social distancing,
improved communication on preventive measures, promotion of the "tous anti-Covid" app
and compliance with the reinforced health indicators from Monday 1 February.
3 – Is Click & Collect available in the other stores?
Closed businesses cannot offer Click & Collect or order pick-up.
Home delivery remains an option for businesses via the store's website
4 – How can I get inside the Centre?
As things stand, you can access the Centre through doors 1 and 2.
5 – Didn't find the answer to your question?
Ask us your question in a private message on our social networks: Facebook and Instagram
We may add it here later😉
Take care of yourself! 💖